2018 Evanston Cowboy Days Royalty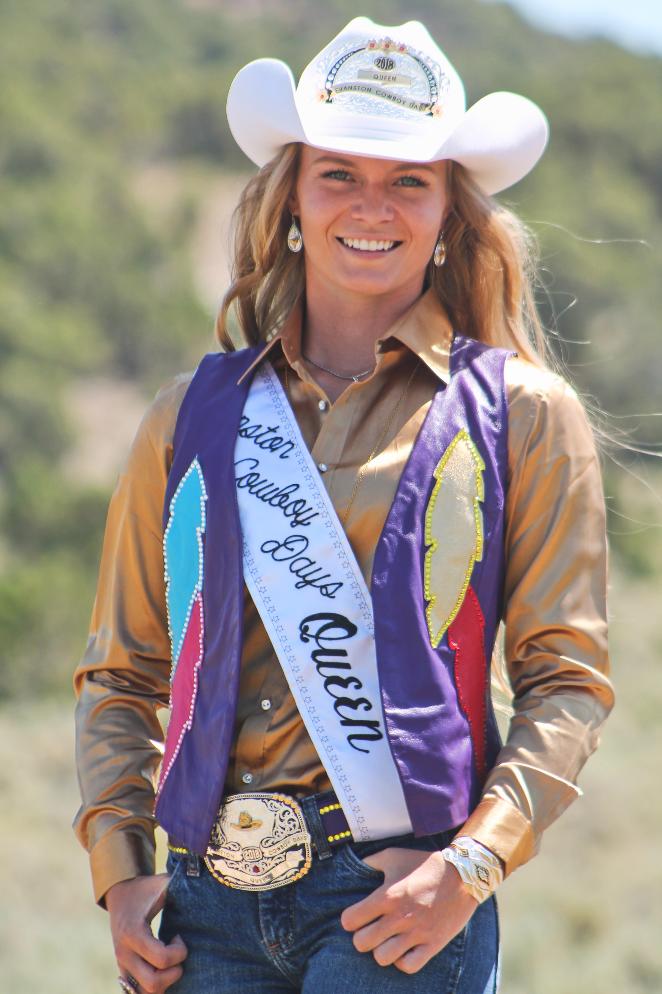 2018 Evanston Cowboy Days Queen ~ Kassidy Jones
Kassidy Michelle Jones is the daughter of Mike and Mary Ann Jones of Coalville, Utah. Kassidy is a graduate of North Summit High School where she also graduated with her Associates Degree from Utah Valley University on the same day. She was also the runner-up in the English category of the Northeast Utah Sterling Scholar competition. Kassidy was also apart of the Cheerleading Squad, Softball Team, National Honor Society and the FFA.
She has been very competitive in the sport of rodeo. At the age of three, she started to show and barrel race on her sweet and very patient mare, Lightning, she soon wanted to follow in her older sister's footsteps and be a rodeo queen. She tried out for her first contest at the age of seven on a horse named Lucky. Kassidy has always been known for her luck and that proved to be true because the "Lucky 7" combo won their first queen contest and they never looked back. The duo has now won their seventh queen title and are so excited to represent Evanston once again as the Evanston Cowboy Days Rodeo Queen.
She would like to thank all the sponsors and the Evanston Cowboy Days Committee for hosting such a wonderful event! Kassidy personally invites you all to the Evanston Cowboy Days celebration over Labor Day weekend so come on out and join the fun!
1st Attendant ~ Abigail Larson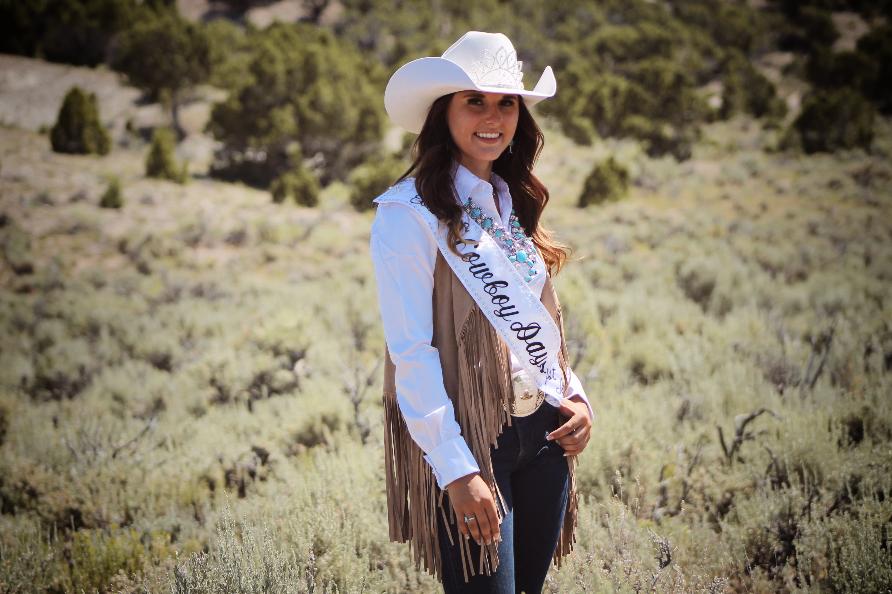 Abigail lives on a ranch in Opal, Wyoming. She is a second year student at Laramie County Community College. She will receive her equine science:management and training degree in the spring. Abigail plans to acquire a paralegal degree after that while interning under a horse trainer.
2nd Attendant ~ Mikilie Sims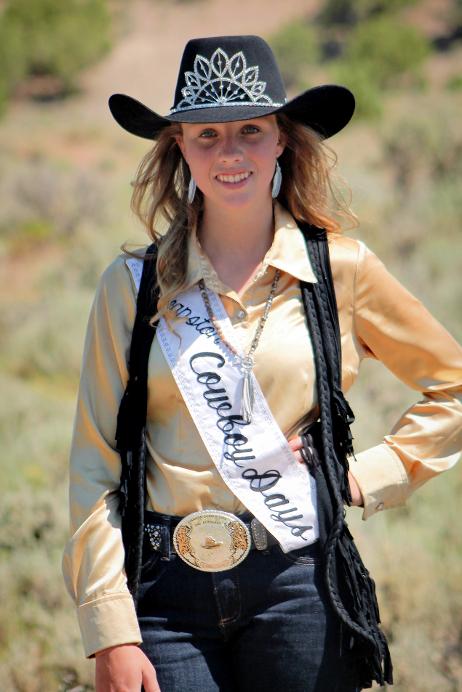 Mikilie Sims is from Evanston, Wyoming. She loves riding horses, being on the ranch, and working with animals. Her hobbies include 4-H, FFA, rodeo, hunting, and painting.
She will be a senior this year at Evanston High School. After she graduates she plans to keep working at Bear River Vet and to become a Vet Tech.
Mikilie would like to thank her friends and family for the love and support they have given her. She is excited to represent as the 2018 Evanston Cowboy Days Queen 2nd Attendant.