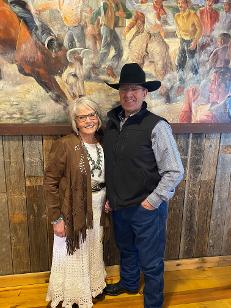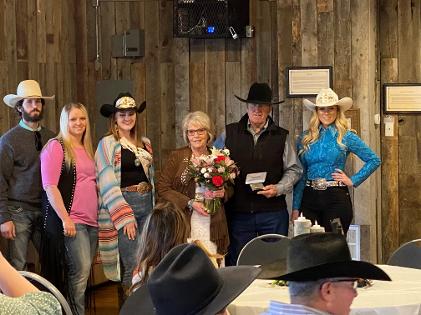 Aaron Martin was born in Evanston in 1943 and was raised on Hilliard Flat. His parents were John and Dorothy Martin He was the youngest of 5 children.
Living the cowboy way of life has always been a passion, from the time he was a young boy he dreamed of being a cowboy and rancher.
Life on the flat was tough and hard work, with great anticipation they looked forward to the weekend fun of the cowboy days celebration. Which includes dances, rodeo parades and socializing with friends.
They returned to the ranch with big dreams and a few new heroes one of his favorites was the great all around cowboy Jack Hickey. Trying some of these new learned skills often got him in trouble.
Aaron has a keen eye and love for a good horse, He is always looking for the ¨perfect ride¨.
Aaron and his wife Nancy have passed down the cowboy days tradition to all 8 children.
Aarons love of God, Family, hard work, horses, and the western lifestyle have been defining. It's a great honor for him to be the Evanston Cowboy Days Grand Marshall.