2018Princess Royalty
Princess - Morgan Hansen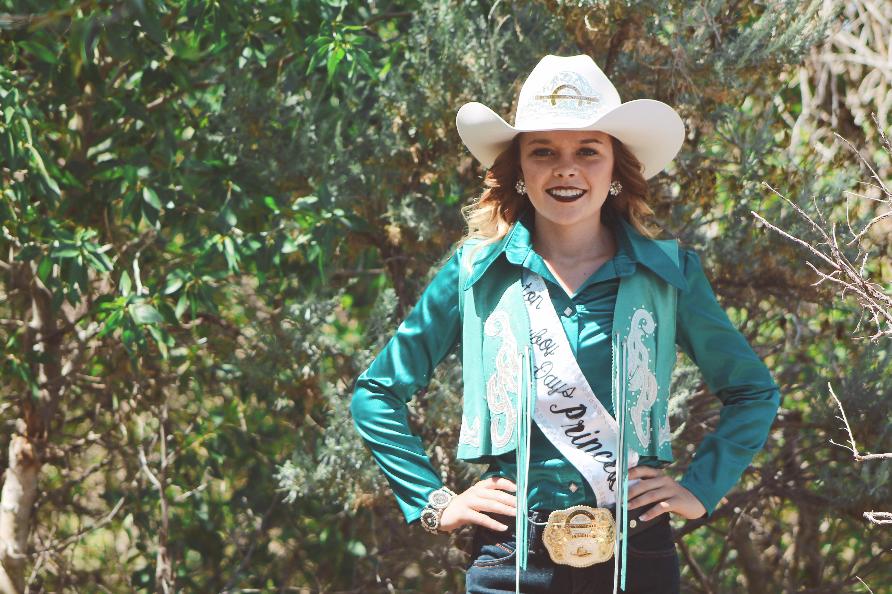 Morgan is from Wellsville, Utah. She has enjoyed riding horses since she was little. Her hobbies include; track, cross country, barrel racing, and reigning.
She has been blessed to have the opportunity to represent intermountain organ donation as an ambassador for the past year and looks forward to more great opportunities to represent such an amazing foundation.
Morgan would like to thank her friends and family for all their love and support. She is exited to continue representing Evanston cowboy days as their 2018 princess.
Princess 1st Attendant
Destiny Swensen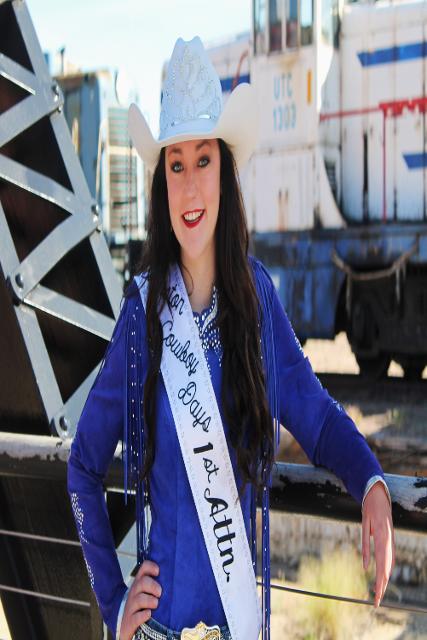 Destiny is 16 years old and has recently moved to Evanston from Rock Springs, Wy. Her family has always owned horses and participated in rodeos and she hopes to follow in their footsteps. As a little girl Destiny enjoyed riding horses and competed in peewee 4-H. As Destiny has gotten older she enjoys pleasure riding and horse related activities.
Destiny is currently a varsity cheerleader at the Evanston High School and enjoys supporting the sports teams, the school, and her teammates. She received the Excellent Flyer award at the University of Wyoming Cheer camp in 2017. Destiny was also chosen to be apart of the RSHS Health Academy while she attended Rock Springs High School. This is an exclusive group that helps you advance with your medical career. On her free time Destiny enjoys camping, hunting and fishing with her family as well as spending time with her friends
Her goals for the future are to receive a cheerleading scholarship that she can use to attend college once she graduates high school. She would like to pursue a career in the medical field and hopefully become a successful doctor.
Destiny has really enjoyed getting to know the town of Evanston and the surrounding community. She is confident that this year will be a great one and she knows you'll enjoy "The Biggest Little Rodeo in the West."