2020 Princess Royalty
Princess - Makinsy Huntington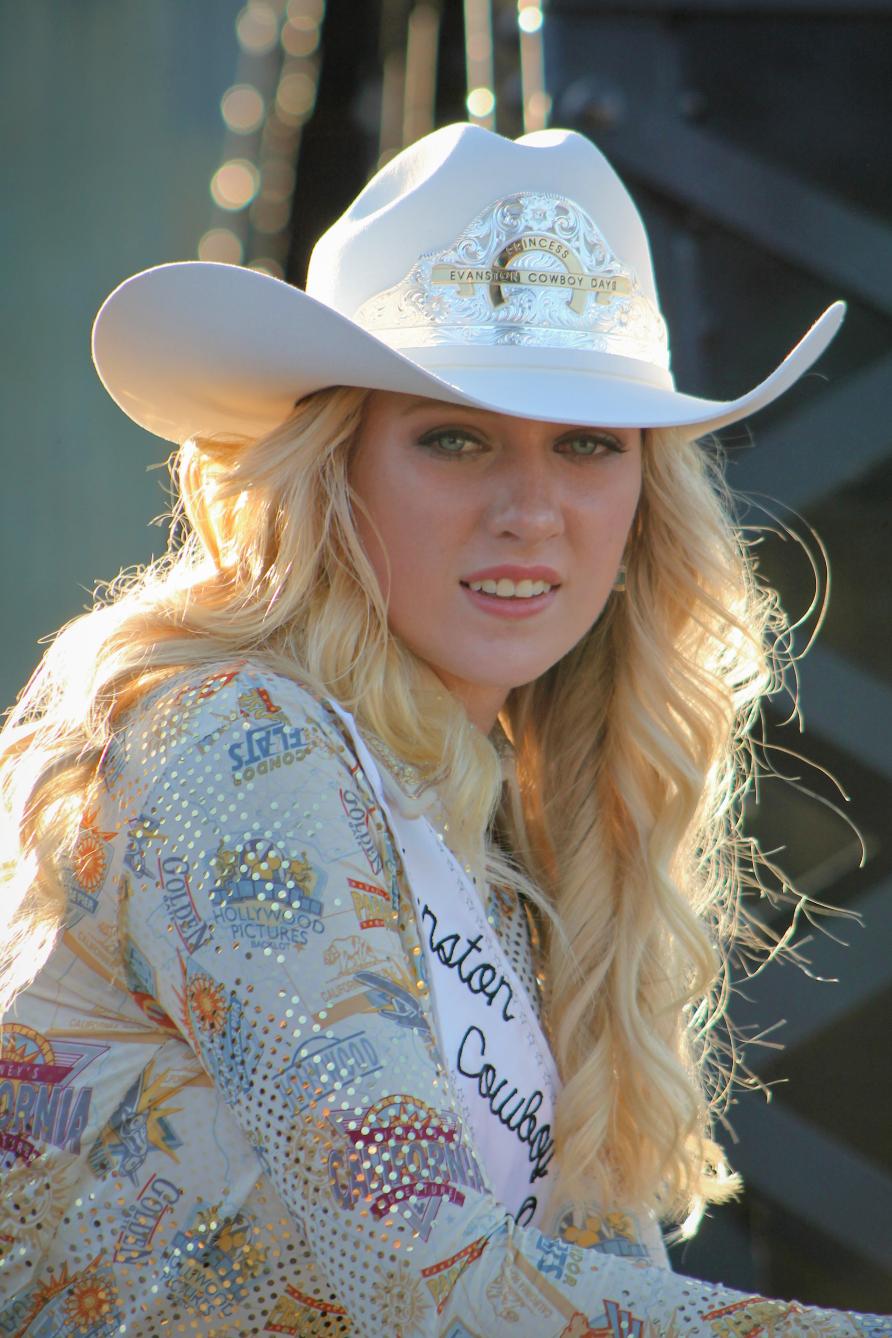 Makinsy Huntington is your 2020 Evanston Cowboy Days Princess. She is the 14-year-old daughter of Darrin and Randi Russell and Jared Huntington all of Lyman Wyoming. Makinsy has grown up her entire life in Wyoming so naturally she has a Wild Spirit, Country Roots that run deep, A love for anything Outdoors and most of all her HORSES!
She has a "special gift" with horses and has been a natural on horseback since she could walk on her own. From playing in the corals to showing her animals at the County Fair, feeding cows during the winter with her Grandpa Jerry to competing in every single barrel racing event her parents will let her, Makinsy is a true rough and tough hard-working Cowgirl!
Over the last 6 years Makinsy has tirelessly raised and trained 4 of her own barrel horses. She has true knowledge and undoubtable talent when it comes to the sport and has had many accomplishments along the way. Just look at her belt buckle collection and you'll see that she truly has a need for speed and a strong competitive side! She has completed several indoor Winter series jackpots and Summertime Gymkhana series almost always winning 1st place in her age division!
When Makinsy isn't Queening or Competing, she's chasing her brothers and cousins around on their dirt bikes or camping with her mom and bonus dad at the lake. Her favorite people in this life are her brothers! She is always packing around a contagious smile, laughing with and teasing anyone she comes in contact with and has a desire to do amazing things with her life.
Makinsy would like to Thank all of the Evanston Cowboy Days Sponsors and Committee for putting on such a fun event for everyone to enjoy! She realizes this year has been difficult for many but promises there will be enough live action entertainment and plentiful toilet paper in the stalls to keep everyone happy and able to enjoy the show!