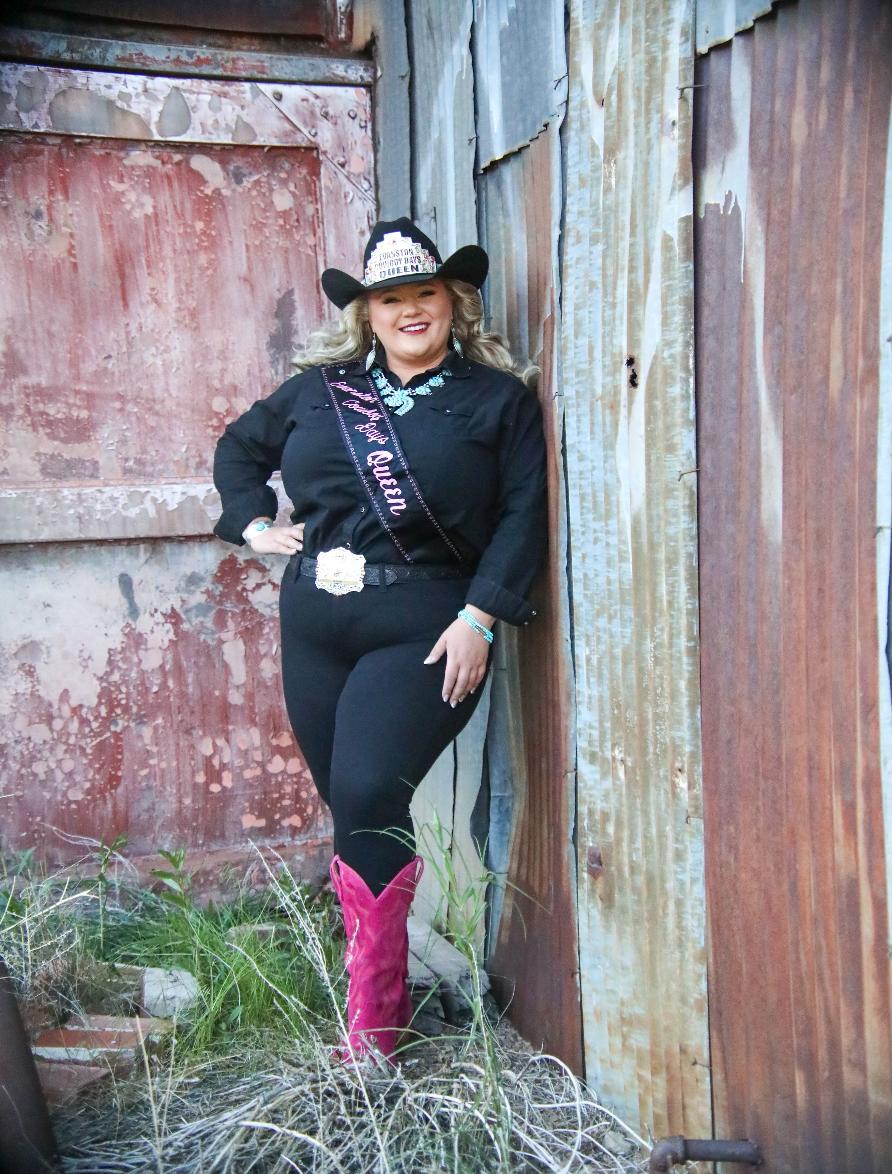 2023 Evanston Cowboy Days Royalty
2023 Evanston Cowboy Days Queen- Cheyenne Gawreluk
22-year-old Cheyenne Gawreluk hails from Francis, Utah where she is a Equine Neuromuscular Dentist. Chey ("Shy") also holds certifications in equine, veterinary, and animal science. Chey volunteers for Mascot Miracles Foundation and is often a speaker at local Horse Wellness clinics. She shows professionally with her horses Cimaron and Penny in All-Breed and AQHA; is an ambassador for Smokey Leather and Design; and provides Wrangler services on movie sets. When not with her horses, Chey enjoys mixed media art, reading autobiographies and historical fiction, and watching musicals. Chey says, "representing Evanston Cowboy Day would be an opportunity to showcase one of my personal favorite rodeos. With 87 years of tradition, Evanston Cowboy Days works toward promoting its western heritage. It has been a long term goal of mine to not only represent the western way of life as a rodeo queen, but more importantly to represent the amazing people who are part of it. It has been an honor to represent Evanston Cowboy Days', volunteers, committee, cowboys, cowgirls, community, and tremendous western traditions."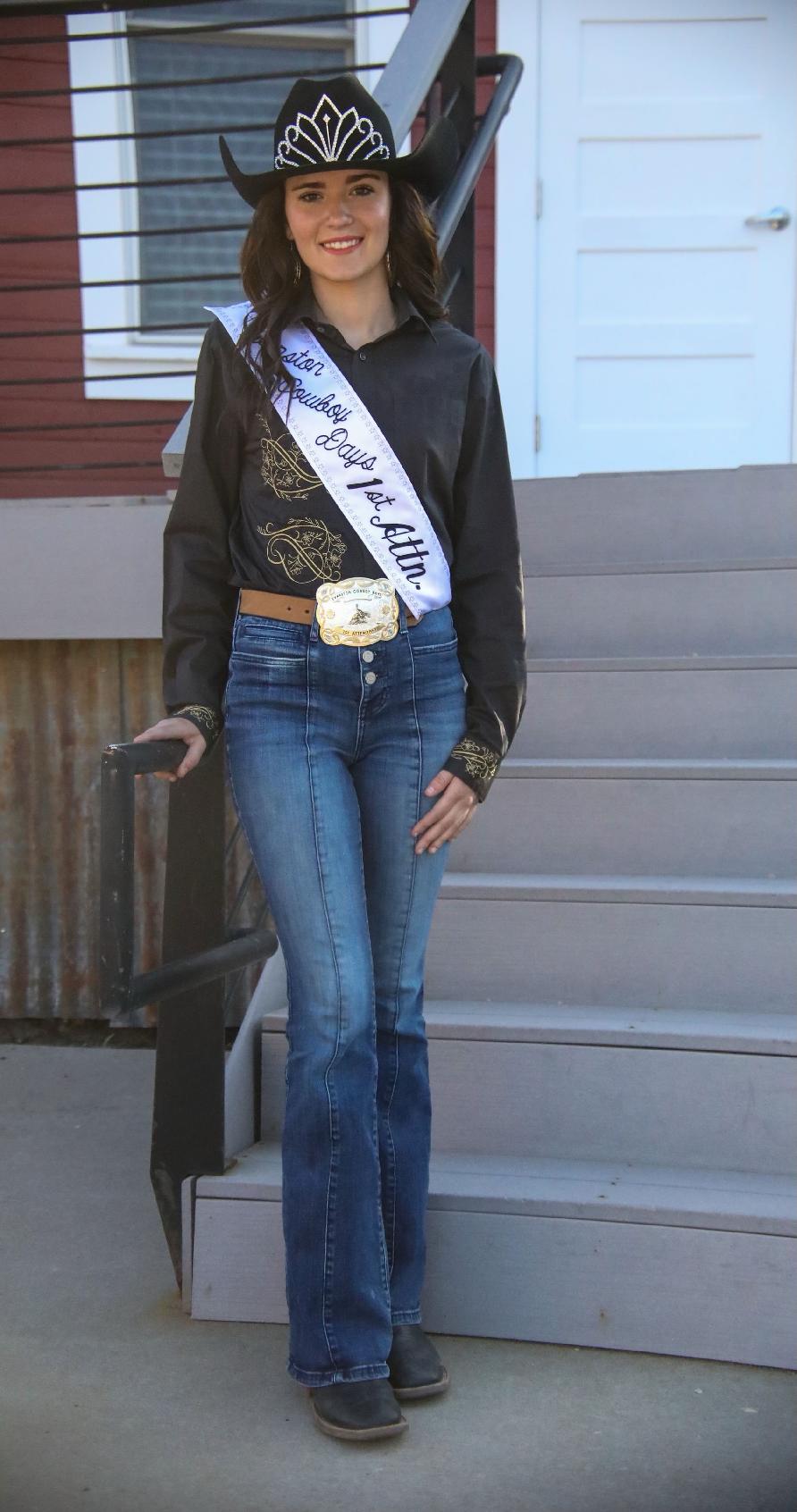 2023 Evanston Cowboy Days 1st Attendant- Sierra Sinnett
​​My name is Sierra Sinnett, I was born and raised in Wyoming. I am the daughter of Josh and Robin Sinnett. I graduated from Lyman High School in May of 2023, this fall I am planning on attending Casper College on a Livestock judging scholarship while pursuing a degree in nursing. Helping people and being a role model to the younger generations has always been something that I strive to do and by being a rodeo queen I believe that I am.
I have been in the rodeo scene for as long as I can remember. Rodeo has always been a big part of my life. This goes from competing in the great sport or being a rodeo queen. I have been competing for queening titles for 3 years now and have fallen in love with being a queen. This goes without saying that I have been on a horse since I can remember, which has drove me more into the sport of rodeo falling more and more in love with it over time.
Being a rodeo queen comes with many obligations but this comes easily when it is something you love. Being a rodeo queen has more to it than just being a pretty face but being someone younger kids can look up to, and helping people who are in need of it when out and about.
Evanston cowboy days is an amazing rodeo that I have always loved to watch and represent!