Evanston Cowboy Days Funny Man for 2023 is Jared Stoors!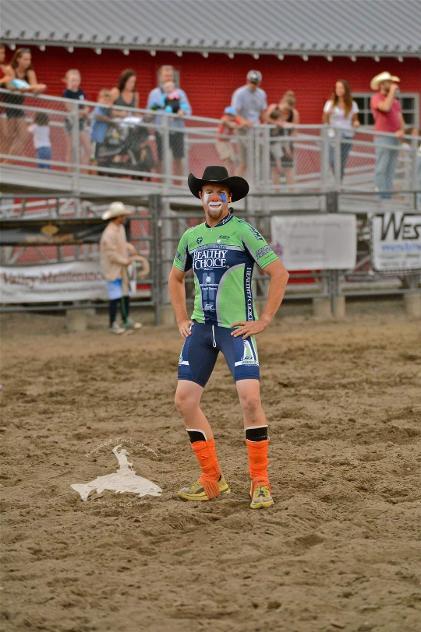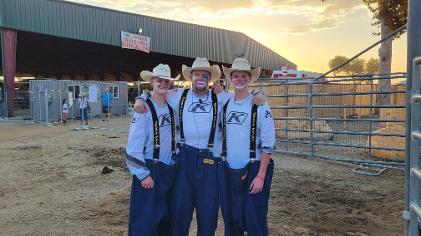 The Storrs Family is back again to Evanston Wyoming to celebrate another Cowboy Days weekend. Jared Started his days in Evanston at the Evanston Rodeo Series way back 20 years ago with his sidekick MINI ME. Mini Me now 23 years old serves his country in the United States Airforce stationed at Nellis AF base in Las Vegas NV. Jamison ME TOO is a Jr. at Green Canyon High School where he plays Lacrosse and Football and Maintains a 3.965 GPA. Jensen Whoops is a Freshman at Green canyon he plays Goalie on the Lacrosse team and Is also in Football. Jack ARE YOU KIDDING ME! Is dads 2-year-old sidekick and has been rodeoing since he was 3 days old.
Jared has been a member of the PRCA since 2008. He is a currently a Welding and woodworking teacher at Green Canyon High School and has been teaching for 25 years. This year has found us in California, Idaho Utah and now Evanston. I Can't wait to see all of our old friends and rodeo family in Evanston this Labor Day weekend. Evanston will always be a staple of the Storrs Clowning Career.