Evanston Cowboy Days Funny Man for 2022 is once again Randee Munns!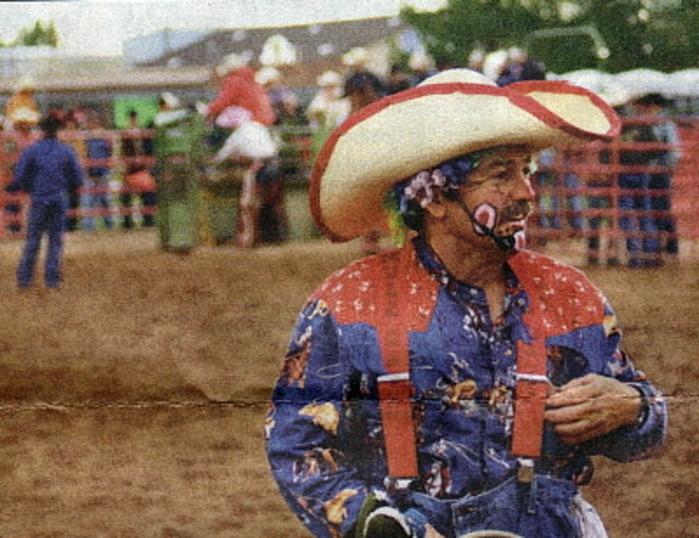 For over a quarter of a century, Randee Munns has been clowning around at rodeos! His love for rodeos and unique acts have been enjoyed by rodeo fans from Minnesota to Hawaii and from Washington to Arizona.

When not in the rodeo arena, Randee teaches welding at

Bridgerland Applied Technology Center in Logan, Utah. He is also a brand inspector and breaks and trains horses and mules at his home in Garland, Utah. Randee brings several unique comedy acts to the rodeo, along with his expertise as a rode clown, barrelman and funnyman.