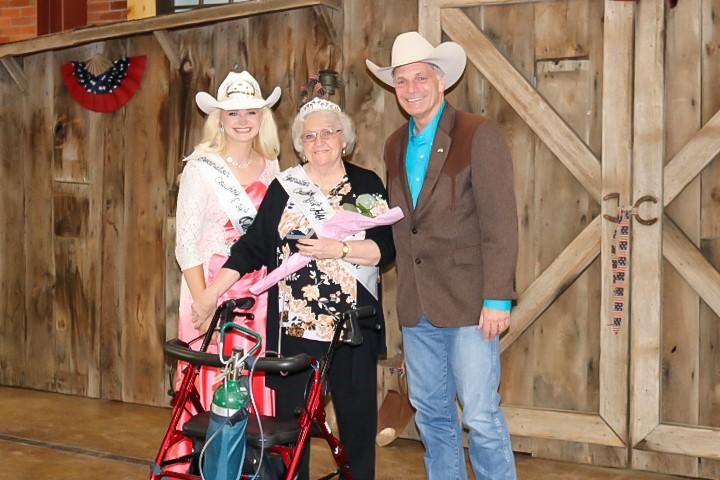 BEULAH FIELD TAYLOR
Cowboy Days Co-Queen with Zola Hickey -1949
Daughter, Celinda Taylor Hamblin, was also the Cowboy Days queen in 1974.
Raised in Evanston, daughter of Bryan and Mabel Field, and graduated from Evanston High School.
Attended one year of College at BYU.
She was a musician. Was a piano accompanist and singer.
Met her husband , Richard Taylor, at the Cowboy Days rodeo. He was a bronc rider and had just won first in saddle bronc.
Lived in Bridger Valley and the Lonetree area as she and her husband bought different ranches throughout their married life.
Raised 4 children.
She loves all animals, especially dogs and horses.
Ten years after her husband died she moved back to Evanston and resides at the Rocky Mountain Care Nursing Home where she enjoys playing cards with her friends and creating beautiful artwork.